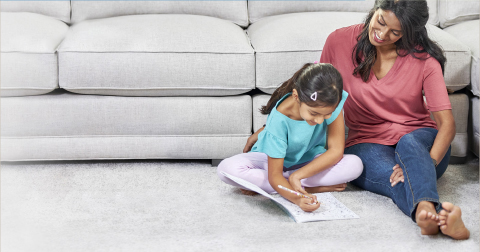 Your Healthy Home Starts Here
Eco-Friendly Carpet & Upholstery Cleaning with Chem-Dry
We proudly serve our community in Toronto and Ontario every day by helping our customers maintain a clean, healthy, and happy home. Our proprietary process combined with our non-toxic, green-certified solution means that we'll leave your home not only cleaner but safer and healthier too.
Our professionally-trained technicians here at Action Chem-Dry are dedicated to providing an outstanding cleaning experience and will treat your home and family with the respect you deserve.
Carpet Cleaning That Dries in 1-2 hours
Traditional carpet cleaning companies use the steam cleaning method. This cleaning process uses gallons of water and detergent that the carpet has to soak up, taking days to dry. With Chem-Dry's Hot Carbonating Extraction process, your carpet will be exposed to less water and only take 1-2 hours to dry. Using the power of carbonation, we lift and extract the dirt, leaving your home looking cleaner than ever before.
Don't hesitate to give us a call to set up an appointment with one of our professionally trained technicians here at Action Chem-Dry. (905) 469-1927
Learn More
Get a Free Quote Today!
Click below to access our form and provide us with your contact information and any other information about your needs. We'll contact you soon to schedule an in-home appointment so you'll be on your way to a cleaner, healthier home!